0 Flares
Made with Flare

More Info

'>
0 Flares
×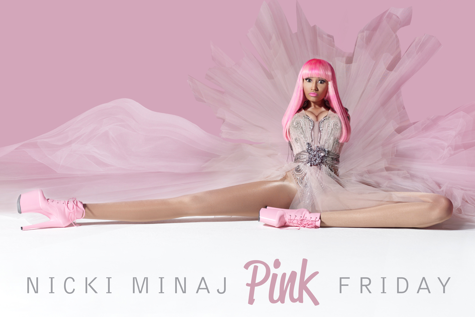 By John Glynn
When the youthful Minaj first entered the picture, she seemed to be a complete package of swift flow and crude lyrics, with Lil Kim-designed sex appeal. At present, Minaj is the best female rapper around, no doubt. She is riding on a gigantic wave of popularity at the moment, endorsement deals and demands for her appearance are coming at her from every direction. Her recent Grammy performance sparked major controversy, infuriating certain sectors of society. Her attempt to reenact "The Exorcism of Emily Rose" was rather outrageous; this resulted in the Catholic League issuing a statement condemning the actions of the rap star. It was a rather asinine, yet a rather interesting performance, 'Come All Ye Faithful' was sung while a man posing as a bishop walked on stage, all this while Minaj was levitating. Was this a clever PR stunt or just dubious decision making? I would go with the former.
The performance was so sexually charged, Minaj and her management team knew that this would cause mass hysteria, and guess what, they were right. If you put Marilyn Manson, Lady Gaga and Damien from "The Omen" in a blender………… that infamous performance might have been the end result.
She catapulted to fame in 2010 with the release of her debut album Pink Friday. Even though she was responsible for wholesome pop songs such as: "Fly" and "Right Thru Me," Nicki still ensured that her debut album satisfied the hardcore fan base. "Roman's Revenge" was probably the most memorable track from the debut album; the Eminem assisted freak show saw Nicki unleash her disturbed alter-ego upon the unquestioning public. Without doubt, Roman Zolanski was strange and uncalled for, but it was somewhat amusing listening to Nicki rap like a psychologically-unsound nut bag. It doesn't take a genius to realize that her alter ego was influenced by the legendary film director, Roman Polanski. Yes, the same Roman Polanski who was detained and charged with a number of offenses against Samantha Geimer, a 13-year-old child. Roman Zolanski is basically Minaj's twin brother, he was suffocated by too much pop on Pink Friday, not a fan of the bubblegum culture, Roman demands to be "used" more frequently on the straight up rap tracks.
Over two million albums and five million singles later, Nicki pretty much has a musical free pass, but as Pink Friday: Roman Reloaded shows; artistic independence isn't always a good thing. Let me establish one thing first: I absolutely loathe the album title; it's brainless, lethargic and rather puzzling. When I first heard about the album, I thought that she was re-releasing her debut with a few added tracks, but I was wrong. The artwork is equally hideous, but it isn't all doom and gloom, some of the beats and rhymes are pretty solid.
The album kicks off in a sporadic fashion, beginning with the bizarre song she performed at the Grammys, 'Roman Holiday.' The track has received so much condemnation from music critics, but I actually quite like it, Minaj's delivery is utterly strange, and I can see why opinions on her are so divided. I am a huge fan of Nicki, she is a gifted artist, and thankfully, a few tracks highlight this simple fact. 'Champion,' featuring Nas, Drake and Young Jeezy is the stand out anthem on the album, I believe this is one of the best rap songs I have heard in quite some time. It is sure to be a big success if and when it's released as a single. Minaj and Co. focus on their journey from struggle to success. Nicki is at her best here, "bitches don't know the half like they flunked at math/ Bitches ain't have cut up crack up in the stash. Cause they killed my little cousin, Nicholas/ But my memories only have the images." Hip-hop heavyweights Drake, Young Jeezy and Nas, unsurprisingly, add so much to this track, with the latter stealing the show. Collaborating with Nas makes complete sense; he is an absolute master, and on this track, he easily outshines Drake, Jeezy and Minaj. 'I Am Your Leader,' featuring Cam'ron and Rick Ross is a fantastic tune, evoking memories of Minaj's mixtape days, the track underlines her raw appetite and sheer fury.
Roman Reloaded so obviously surpasses Pink Friday in almost every way. I am not saying that it's a brilliant album, it isn't, but it achieves everything that Minaj wanted. She aimed to offer music that will appeal to all her fans, whether it is the rap fans or the pop fans. One has every right to feel cynical about Nicki's attempts to please everyone; the album sounds a little disjointed due to this fact. Reloaded is a pretty lengthy too, totaling nineteen tracks and weighing in at well over an hour, it is quite a ride, schizophrenic to say the least. Honestly, for an artist like Minaj, offering up nineteen tacks was probably a necessity, chiefly because of her genre interlocking attempts. Reloaded is not as good as I expected it to be, but there is enough here to show why Minaj is the hottest thing in rap. Lil Kim 2.0 is here to stay.
If you have not already seen her Grammy performance, check it out.