0 Flares
Made with Flare

More Info

'>
0 Flares
×



Photos by Cho Hye Won
The way of connect the village to the village, Jiri mountain dulle-gil. Generally speaking, dulle-gil is a trail around the mountain. So, it was used by mountain climber, travelers. Jiri mountain dulle-gil is not the way like a way of city, it is an invisible string of heart between people and people. There aren't famous tourist attractions or special restaurants nearby Jiri mountain dulle-gil, but we can meet the lovely peoples who are warm-hearted in there. When the softly season comes closer, you prepare just light backpack and comfortable shoes. That's all for being travelers in Jiri mountain dulle-gil. If you encounter a five-day market in there, you can feel the human face of life. That's why we love Jiri mountain dulle-gil.
Jirisan is a mountain in the southern region of South Korea. It is often considered one of the three most important mountains in South Korea with Halla mountain and Seorak mountain being the other two. The mountain rises to 1915 metres above sea level and is located in a designated national park of the same name. Especially summer and fall seasons are popular to those people who want to spend summer vacation and want to enjoy the beauty of autumn colors of mountain.


마을과 마을을 잇는 지리산 둘레길. 인간의 편리를 위해 산에 구멍을 내고 아스팔트로 덮어버린 직선의 길이 아니라 산허리를 둘러 둘러 옆 마을과 오가던 길이다. 특별한 관광지도, 유명한 맛 집이 있는 것도 아니지만 길 위의 정겨운 얼굴과 푸근한 인심을 만날 수 있다. 자분자분 걷기 좋은 계절에 가벼운 배낭과 발 편한 운동화만 준비하자. 우연히 5일장을 만난다면 꼭 들러 사람냄새 가득 한 삶을 느낄 수 있다.
한라산, 설악산과 더불어 대한민국의 가장 좋은 명산으로 꼽히는 지리산. 해발 1915미터의 지리산에는 국립공원이 조성되어 있어 1년 12달 등산객을 발길이 끊이지는 않는다. 특히 여름과 가을에는 수려한 경관과 단풍 구경을 위해 많은 관광객들이 지리산을 찾는데, 2012년 지리산 둘레길 조성이 완료된 후에는 대한민국을 대표하는 명소로 자리잡았다. 컨트리뷰터 조혜원이 담아온 지리산 둘레길의 사진을 컬쳐엠매거진이 공개한다.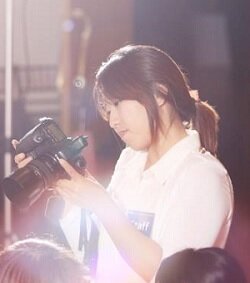 Contributor, Cho Hye Won
She  is a professional travel photographer of quarterly magazine <rove> which it introduce the beauty of Korea.  For expressing hidden beauty in Korea while she crisscrossed the entire country.
조혜원은 한국의 미를 담아내고 있는 계간지의 <로브>의  포토그래퍼로 활동하고 있다. 한국의 숨어있는 아름다움을 전부 찾아내는 그날 까지, 그녀는 오늘도 여전히 출장 중이다.