0 Flares
Made with Flare

More Info

'>
0 Flares
×



Photos by Cho Hye Won
The starting place for journey, an intercity bus terminal. Even though, many peoples stays there for theirs destination, this place has countless time of track for everyone. The intercity bus terminal of Youngjoo Kyungbuk is so humble uncomparable to any bus terminal of big cities. But we could feel the passage of time more slowly than any other place. A photographer, Cho Hye Won is sharing the old intercity bus terminal photos which it is connecting between peoples and memory.
버스 터미널에서는 여행이 시작된다. 서로 다른 목적지를 향하는 사람들이 잠시 쉬었다가 지만  셀 수 없을 만큼의 추억이 켜켜이 쌓여 시간의 흔적을 느낄 수 있는 곳이다.  대도시의 버스 터미널과는 비교할 수 없을 만큼이나 작고 오래된 경북 영주의 시외버스 터미널. 특별할 것 하나 없는 그곳에서는 시간의 흐름이 무척이나 더디게 느껴진다. 낡고 긴 나무의자, 쉽게 접하기 어려운 연탄난로, 허름한 분식집의 간판은 얼마나 많은 사람과 체온을 나누며 그들의 시간과 함께했을까.  컬쳐엠매거진의 컨트리뷰터인 포토그래퍼 조혜원이 사람과 추억을 이어주는 경북 영주의 낡은 시외버스 터미널의 모습을 담아냈다.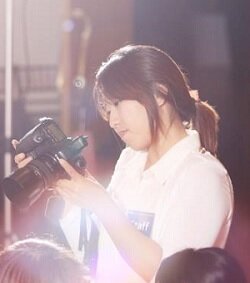 Contributor, Cho Hye Won
She  is a professional travel photographer of quarterly magazine <rove> which it introduce the beauty of Korea.  For expressing hidden beauty in Korea while she crisscrossed the entire country.
조혜원은 숨어있는 한국의 멋을 담아내고 있는 계간지 <로브>의  포토그래퍼로 활동하고 있다. 숨어있는 한국의 멋을 전부 찾아내는 그날 까지, 오늘도 그녀는 여전히 출장 중이다.