0 Flares
Made with Flare

More Info

'>
0 Flares
×
Photos by Cho Hye Won
An alley is not a normal street. There are cultures, peoples, scene in alley. so, Jeonju's alleies is very special. There are so many story in Jeonju's alleies for all over the world where was acrossed tradition and modern. It feels like that Jeonju's alleies is the best place for the tourists where are fully of delicious Korean traditional food and historical monuments. I recommend that you have to stay more than 1 day in Jeonju for feeling everything and everywhere.
골목은 단순한 길이 아니다. 골목 안에는 문화가 있고 사람이 있고 풍경이 있다. 그래서 전주의 골목은 특별하다. 전통과 현대가 교차해 세대를 이어주는 골목에는 그들이 소통할 수 있는 이야깃거리가 가득하다. 보물 같은 문화재와 소박한 먹거리들이 가득한 전주의 거리에 서면 이보다 더 여행하기 좋은 곳은 없을 것만 같은 기분이다. 숨 가쁘게 둘러보기 보다는 한옥마을, 소리 박물관, 최영희 문화관, 등 골목골목에 숨어있는 볼거리들과 먹거리들을 잘 즐기기 위해서는 일박 이상을 추천한다.
Jeonju is a city in South Korea, and the capital of North Jeolla Province. It is an important tourist center famous for Korean food, historic buildings, sports activities and innovative festivals. In May 2012, Jeonju was chosen as a Creative Cities for Gastronomy as part of UNESCO's Creative Cities Network. This honour recognize the city's traditional home cooking handed down through generations over thousands of years, its active public and private food research, a system of nurturing talented chefs, and its hosting of distinctive local food festivals.
Especially, there are so many historical monuments, festivals, foods etc. For example, the Jeonju Hanok Village is a traditional-style village located in the heart of Jeonju, housing over 800 traditional "hanok" style buildings. It contains many traditional tea shops, souvenir shops and restaurants.
And there are extensive royal museums, temples, a castle fortress on a hillside, and a well-known paper museum, as well as an annual paper fashion show highlighting both the latest style and traditional Korean clothing made of paper. Also, Jeonju bibimbap is a traditional local food, is well-known across South Korea. There are also several very popular vegetarian restaurants serving Jeonju style food and pine wine.
맛과 멋의 도시, 전주. 대한민국 전라북도의 중앙부에 위치한 전주는 양반의 고을이라고 불릴 만큼 교육열이 높은 도시이다. 특히 국내 최초로 유네스코가 지정한 창의적인 미식의 도시로 선정될 만큼 맛있는 음식이 가득 한 곳이다. 비빔밥, 떡갈비, 전골 등, 수 대에 걸쳐 전해 내려오는 전주 양반가의 레시피는 세계 속 한국의 맛이라고 극찬을 받을 만큼 훌륭한 음식으로 꼽히고 있다.
또한 조선시대의 모습을 그대로 간직하고 있는 역사적인 건물들이 전주 시내 곳곳에 여전히 자리 잡고 있어 관광의 도시로도 각광받고 있다. 대한민국의 보물 제308호 풍남문은 전주가 이씨 조선 왕조의 발상지라는 의미를 담고 있는 중요한 유적이다. 또한 보물 제583호 전주객사, 호남지역 서양식 근대건축물로써는 가장 오래된 건축물로 사적 제228호에 지정된 전주 전동성당이 있다. 그리고 국내외 관광객들이 제일 많이 즐겨 찾는 전주의 핫 플레이스, 한옥마을을 빼놓을 수 없다.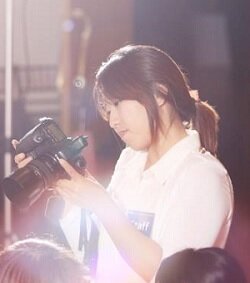 Contributor, Cho Hye Won
She  is a professional travel photographer of quarterly magazine <rove> which it introduce the beauty of Korea.  For expressing hidden beauty in Korea while she crisscrossed the entire country.
조혜원은 숨어있는 한국의 멋을 담아내고 있는 계간지 <로브>의  포토그래퍼로 활동하고 있다. 숨어있는 한국의 멋을 전부 찾아내는 그날 까지, 오늘도 그녀는 여전히 출장 중이다.