0 Flares
Made with Flare

More Info

'>
0 Flares
×
Photos by Lee Ji Sun
Awake from distracting and sparkling dream. There are vague sounds of people who already started the day and voices of birds that never showed their faces. Heavily opened eyes look outside, identifying the color of the sky. Probably covered by shapeless clouds, the morning got dyed in familiar color, neither white nor gray. Wiping the sleep out of the eyes, I open the window. The fresh air blows into the head messed up from last night's dream.
In the room, there is me, awake. My patient room offers the morning after a while of watching for the sleeping body during the dark night.
Passing by daily frequenting paths, yesterday's words and faces appear and disappear without order. The same scent of coffee reaches each corners and different clothes cover the body for today. Things are touched, moved and used out in regularly repeating habitudes, then are refilled or replaced in their spot with little changes.
Spectra left in front of the eyes are wiped out with the mirror covered in dust, meaningless paper sheets are thrown with cut nails. Checking last day's bills, I put the past diner in the drawer, and I find back useless older memories which I put back in the box full of odds and ends. Arranging a figurine on the bookshelf, I hear the voices of people with whom I've spent last summer, smell mom's warm foods and feel the abundant air.
Construction noises starting early in every morning on the other side of the street are not that annoying this morning. There will be a new complex functioning building which prepares to welcome its neighborhoods who stopped their visits for a while.
Among these buildings and those houses in permanent destruction and reconstruction, the 'home' keeps evading merciless mauls and cranes with me. It accompanies me, rides on the subways, walks and meets people.
'Home' is not just a space but a place or a thing connected with the more complex senses. It is temporally made up and removed. People go home where they are veritably allowed to have a rest. It is the time-space based on little souvenirs and familiar feelings, and it is the present built with spiritual frameworks.
The memory does not only come from what I've experienced but also from what the place has experienced. Each object refers to other moments and places. People moving more and more frequently these days leave their traces, and others who possess nowhere take place anywhere, which becomes their home, now and here.
Notes on the home.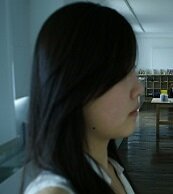 Contributor, Lee Ji Sun
Lee Ji Sun is a young Korean artist, who does activity in Paris, France. CultureM Magazine releases her art works images by drawing, writing, video, photograph in every month. http://leejisun.blogspot.kr/
이지선은 프랑스 파리를 중심으로 유럽에서 활동하는 젊은 한국여성작가이다. 회화, 비디오, 사진, 글 등의 다양한 매체로 작품활동을 하고 있는 그녀의 이야기를 컬쳐엠이 소개한다. http://leejisun.blogspot.kr/