0 Flares
Made with Flare

More Info

'>
0 Flares
×
Photos by Angela Kim
An exhibition with the clear start to the end, 'YOU ARE WHAT YOU EAT'
6 month long Expo Milano 2015 with the theme 'Feeding the planet, Energy for life' that started in October is an international food festival that has attracted endless media, opinion leaders, culture critics, food critics and producers. The expo hosts tables from about 140 different countries to share their food and culture as well as growing concerns such as poverty, sharing and distributing food and discovering better food.

Among these exhibition, there is one table that has attracted 12,000 visitors a day with countless positive comments from the critics and media such as 'A must-visit exhibition of Expo Milano 2015 chosen by visitors', 'A place where technology and tradition coexist to find the answer to how to feed the planet', 'All the elegance in a pottery and a clear message of the minimal style installation art exhibition', 'Top 10 Must-Try food of Expo Milano 2015', 'Magicians of technology as well as a master of kitchen' It's the Korean Table and its 12,000 visitors dwarfs 8,000 visitors at the Japanese food exhibition.

With the theme 'Hansik, Food for the future: You are What You Eat', the exhibition not only show the harmony of tradition and technology but it also suggests Korea's wisdom of 'harmony, fermentation and preservation' as an alternative food for the future as is presented with media art. Especially the way the theme was led to Korea's fine dining restaurant menu has captured Italians eyes and tongues.

Korea Pavilion was designed with an image of Korean pottery: Moon Jar. Its white and soft curve created an atmosphere that heals your body and soul. One of the personnel from France Pavilion said 'It puts me in good mood every morning as it looks like a white dolphin and it puts me in good mood every morning when I come to work'. Korea Exhibition has average 12,000 visitors a day and they have queues from 10am as it opens until it closes at 11pm. The direct members and supporters of the exhibition are staying at the expo in order to help visitors to have more comfortable experience.

After waiting for about average 30 to 40 min, the first object that welcomes you as you follow your curator is black letters filling a white wall. If you look closely it is written RICE, CAKE, KIMCHI, NOODLE, SEAFOOD, SHRIMP DUMPLING and other favorite food of visitors written freely with their own pens. In the main exhibition room, there are various installation works under dark light explaining elements of food and how it composes our body.

YOU ARE WHAT YOU EAT. Korea exhibition suggests Korean ancestors wisdom of 'harmony, fermentation and preservation' as a solution as an alternative food for the future. The message is delivered with video that utilizes robot arm motion control system and media façade created with 365 pottery lids, which is the quintessence of preservation. The visitors can't help but stay for the video art showing Korea's 4 seasons, food culture, the food problem and co-existing technology and tradition.

Once you exit the main exhibition room, there is an escalator that takes you to the first floor. There, you can see a screen projecting a face at the age 1 to age 100 and it shows the food behind each face to re-elaborate the message 'YOU ARE WHAT YOU EAT'. The exhibition successfully sets the beginning, in the middle and the end of entire experience. After that you can see collections of Korean tables and dishes displayed so beautifully to see further food culture of Korea.

When you get to the courtyard, you will find a piece where it holds a fun media art, which kids would like the most in Korean traditional park. It almost feels like you are in Korea when you see a Koi size of a hand swims leisurely under a Korean bridge.

Next to it, there are Korean restaurant and desert booth, which is one of the popular places in the expo as critics say 'one of the most delicious places'. A 30 minute wait is an average since there are usually about 800 to 900 people visiting this place. The restaurant's revenue reaches up to 17 million won per day doubling what they had expected in the beginning.

Hansik table meal is about 25euros, about 30,000won. Sweet and sour chicken is 12 euros, Japchae is 12 euros, and Seafood pancake is 15 euros. Korean snacks that have been upgrade to more sophisticated desert such as Bungeoppang, Bingsoo ice flake with syrup, Injeolmi Ice cream and are very popular.

You can also find a souvenir shop however it isn't just selling Korean props but they have prepared wider range of items provided by Korail that are chosen by tourist in Korea. One of Koreans favorite high-end liquor Hwayo, 'Kuknsundang Makgeolli' and one tourists' favorite sweet 'Icing Mackgoelli' as well as other carefully chosen acceries are there for visitors to try.

Also they have invited prestigious Korean chefs and masters to introduce excellence of Korean cuisine and created opportunities to communicate with people from other countries. On the 15th of August, which was also Korea's 70th Independence Day as well as 103rd anniversary of Korea-Italy diplomatic relationship, they had installed large flags of both countries had people to fill them with stickers to decorate the flags which also was used as an event where people could win a round-trip ticket to Korea

Korea Pavilion wasn't just for introducing Korean cuisine and culture but it is a platform to understand how food works as an element of our body, share concerns of world's food problem that we as world must find solution together. That is Korea Pavilion of Expo Milano 2015.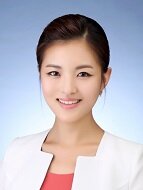 Contributor, Angela Kim
She is a food journalist of Digital Chosun Newspaper. In recent, she is working as a food director for restaurant business consulting. Also, she works as a member of Korea Tourism Organization's Korea food team and appears on various media in Korea.
음식전문기자 출신인 김유경은 현재 외식업 컨설팅 푸드 디렉터로 활동하고 있다. 또한, 한국관광공사 및 해외 문화원과 연계해 해외에서 한식홍보를 하고 있으며, TV, 라디오 등 요리관련 프로그램에도 출연 중이다.