0 Flares
Made with Flare

More Info

'>
0 Flares
×
Images by Hong Il Hwa 
The dictionary definition of Persona is to external personality for the others in psychology. Although Persona called 'mask of ancient Greek actors', a psychologist 'Carl Gustav Jung' raised an opinion about human has 1,000 personas. It means that human can be to adapt social demands when they need. Among the humans various diversity, beauty is the most big point. So, a Korean artist Hong Il Hwa expresses 'beauty of women' for expressing real beauty of humans by a slanted view, distorted view, contorted thought of human rather than cursory simple strange images as drew modified female portrait.
"Since I lived in Paris, I felt that so many cultural changes for me about the beauty of Korean women unlike the past. Because, when I visited in Seoul, I found that many Korean women's face changed very similar & uncomfortable. That's why it is plastic surgery like a syndrome for Korean society.  So I am distracted cares about many Korean women's the wrong idea. I can neither deny theirs beauty, nor see their artificial beauty not so long. Although some people say that we can adapt the various ways of beauty, but it is totally sorry that we will lose the only beauty as the only one in the world". – Hong Il Hwa
심리학에서 다루어지는 페르소나(persona)의 사전적 의미는 타인에게 비춰지는 외적 성격을 일컫는다. 고대 그리스의 배우들이 쓰던 가면들을 페르소나라 불리웠지만 심리학자 구스타프 융(Carl Gustav Jung)이 인간은 천 개의 페르소나(가면)를 지니고 있어서 상황에 따라 다양한 가면을 바꾸어가며 사회적 요구에 적응한다는 이론을 내세우기도 했다. 그런 인간의 다양성 중에서도 미'는 시공을 넘어 가장 인간이 집착하는 부분이기도 하다. 여성의 '미'를 통해 일그러지고 어긋나버린 인간들의 사고와 무의식에 각성을 호소하는 메시지를 담아낸 홍일화 작가의 최근작 'Persona'를 공개한다.
"프랑스에 거주하면서 전시나 방송일로 한국에 갈 때마다 느끼는 것은 한국 젊은 여성들 얼굴이 점점 비슷해지고 어색해진다는 점이다. 다양성보다는 창의를 빙자한 역 상황의 균일한 틀 속에 갖춰져 버리는 것은 아닐까라는 두려움이 생기기도 한다. 아름다워졌다는 면에서는 부정을 할 수 없지만 그 인위적 아름다움을 자연스레 오랜 시간을 바라볼 수 없다는 것이 문제다. 물론 미의 방식과 수용에서 어떤 제한을 둔다는 고리타분한 생각을 한다는 반론을 만들 수도 있지만 자기만의 특질, 환원불가능한 매력들이 사라져간다는 것에 대한 아쉬움이 점점 커져만 간다." – 홍일화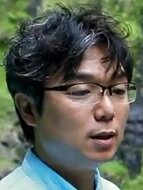 Contributor, Hong Il Hwa 
A Korean artist, Hong Il Hwa is a member of the Korean Modern Contemporary Printmakers Association, and a member of SONAMU artist association in Paris. He was attracted by public attention when he won the Chunghyun Mecenat young artist award in 2008.
홍일화 작가는 한국 현대판화가 협회 회원이자 재불 소나무 작가 협회 회원이다. 2008년에는 정헌메세나 재유럽 청년작가상을 수상 등 다양한 대회에서 예술성을 인정받았으며 현재 파리와 서울을 중심으로 작품 활동 중이다.