0 Flares
Made with Flare

More Info

'>
0 Flares
×
Photos by Angela Kim
The Neat and healthy food from around the globe, meeting the minimalism in Food Week Korea
Fermented food, natural sweetener, healthy snacks, low carb recipes. These are the keywords to 'minimalism' food trendy in 21 century. 'Minimalism' in other words 'Simplicity', which is the sweet comfort and guilty pleasure for the people living in the busy modern society that prospers with rich supplies of things. It is a welcomed present for us, as we easily become a slave to more provocative flavors in order to survive in fast moving life style. In the pursue of returning to enjoying more natural flavors, Food Week Korea held the biggest food industry exhibition under the theme 'An Invitation to Basis' successfully at Coex Convention Hall.

From the 18th(Wed) till the 21st (Sat) of November, the exhibition went on for 4 days. Not only did they host fresh fruits, vegetables and seafood from everywhere in Korea but also they had set up Food Week Global, food exportation pavilion and Asean Fair. The entire exhibition made visitors felt like they were on mini Epicureanism trip around the world. Also they had different cooking shows each day, which were the great way for exhibitors to promote their ingredients and food as well as their kitchen utensils.
Promoting food culture is the best way to highlight each country's characteristics by stimulating all senses in style compared to other cultural product. You can develop your taste with good food ingredients, learn the scent of good food by experiencing new recipes and listen to interesting stories behind dishes from chefs from several culinary fields. Seoul Cooking Show was one great pot of all interesting and stimulating experiences happens.
This year the cooking show added more intriguing guests including Kim Gong Ki who excelled in World Cooking Contest and resonate Korean Cuisine. Cooking contest isn't only a platform for chefs to show off their skills but also his or her country's culinary understanding is under evaluation as well. Bocuse D'or, one of the oldest and most prestigious cooking competitions is where Kim Dong Ki had entered and made it to main competition.
Chef Kim Dong Ki cooked 'Salmon Roulade' and 'Lamb ballotine' for Seoul Cooking Show, which he originally made for Bocuse D'or Contest in 2014. It was great opportunity for many soon-to-be-chef students and other people to try the exquisite dishes.
They hosted 150 chefs and visitors could learn how to cook new dishes as well as they were able to discuss with mentors on how to be country's top chef and enter international competition.
The exhibition was organized by Food Focus, the organization that promotes Korean food in the global market and sponsored by SK NEW SCHOOL, the school that cultivates future food professionals and Salad Master, producer of easy-to-use kitchen utensil. Many visitors with great enthusiasm and many questions were given a chance to win a ticket to dinner at Chef Kim Dong Ki's restaurant Trattoria Today or A CUT steak, the restaurant famous for 5cm thick steak or Bezzecca olive oil from Italy the love of all chefs or Dada Yaksun, the tea created by doctors of both oriental and western medicine.
There were also a lot of companies who were targeting B2B opportunities. Many products from other countries were waiting to be imported by attracting enthusiastic Korean buyers and logistics companies
It was also a great market place for students and other regular visitors to enjoy food at affordable price during the event. With tons of things to see, food to enjoy and stimulating things to learn, it was the place to be for the students who wants to be involved in food industry and cultivate the path for their future. That was Food Week Korea.
간결하고 건강한 세계의 먹거리,
푸드위크코리아에서 미니멀리즘을 만나다
발효음식, 자연당, 건강한 간편식, 저탄소 요리법. 21세기를 대표하는 식문화트렌드 '미니멀리즘'의 키워드다. '미니멀리즘'을 다른말로 하면 '단순함'인데 이는 풍요와 과잉의 시대를 살아가는 현대인들이 바쁜 일상 속에서 누릴 수 있는 달콤한 여유이자 위안이다. 자극적인 맛의 노예가 되어가는 우리의 입맛과 시간에 쫓기는 생활양식에 간편한 건강식은 더할 나위 없는 선물이다. 재료 본연의 맛으로 돌아가자는 의미에서 푸드위크코리아는 '근본으로의 초대'라는 주제로 지난 11월에 코엑스 전시홀에서 국내 최대 규모의 식품산업전을 성황리에 개최했다.
11월 18일 (수) 부터 21일 (토)까지 4일동안 코엑스 전관에서 펼쳐졌고, 우리나라에서 방방곡곡에 자라고 있는 프리미엄 농수산물뿐만 아니라 해외 식품관, 수출 기업관, 아세안 페어도 마련되 있어 기자는 마치 음식으로 전세계를 여행하는 식도락여행을 하는 기분이었다. 특히 매일매일 다른 주제로 이색적인 서울쿠킹쇼가 진행되었는데, 참가자들은 푸드롤 통한 즐거움을 직접 맛보고 즐길 수 있을 뿐만 아니라 참가업체들은 맛있는 식자재 및 요리주방용품의 우수성을 알리는데 큰 의의가 있는 행사다.
그 어떤 문화예술보다 가장 다양한 감각을 살릴 수 있는 것이 바로 음식문화다. 좋은 식자재들을 보면서 심미안이 높아지고, 새로운 조리법이 만들어내는 매혹적인 향, 스타 셰프들이 들려주는 멋진 요리 이야기, 그리고 모든게 어루어 지는 놀라운 맛. 바로 이 모든 감각의 향연이 이루어지는 곳이 바로 서울쿠킹쇼다.
올해는 특별히 국제요리대회에서 대한민국의 위상을 높인 국가대표 셰프, 김동기 셰프가 참가해 서울쿠킹쇼에 의미를 더했다. 국제요리대회는 단순히 셰프들의 요리실력을 대결하는 곳이 아니라 그 나라의 미식수준을 평가하는 국가 대항전이다. 그 중 프랑스 보퀴즈도르 요리대회가 가장 권위있고, 오래되었는데 바로 이 대회의 본선에 진출한 국가대표 셰프가 바로 김동기 셰프다.

김동기 셰프는 서울쿠킹쇼에서 2014년 보퀴즈도르 본선에 진출한 요리 '연어 룰라드'와 '양고기 발로틴'을 시연하고, 요리사를 꿈꾸는 학생들과 직업인들이 시식할 수 있는 기회를 제공하였다.
약 150명이 참가하였는데 세계 최고 수준의 요리를 어떻게 만드는지 직접 배울뿐만 아니라 국가대표 셰프가 되는 방법, 국제요리대회에 참가하는 법 등을 이야기 나누는 멘토링도 이루어졌다.
이 행사는 대한민국의 음식문화를 선도하는 푸드포커스가 주관하고, 누구나 간편하고 건강하게 요리할 수 있는 조리기구 샐러드마스터, 푸드직업전문가를 양성하고있는 SK뉴스쿨이 후원하였다. 적극적으로 질문을 하는 참가자뿐만 아니라 경품추첨을 통해 김동기 셰프의 레스토랑 트라토리아 오늘,  셰프들이 사랑하는 이탈리아 베제카 올리브오일, 5cm 두께의 두툼한 고기를 자랑하는 에이컷스테이크, 양한방 의사들이 만든 차 다다약선이 함께 해 참가자들에게 푸짐한 상품이 주어졌다.
그 외에 B2B 비즈니스를 공략하는 많은 업체들이 참가했는데 협회를 통해 아직 수입되지 않은 매력적인 해외 상품들도 국내의 바이어와 유통사를 기다리고 있었다.
이 뿐만 아니라 일반인들도 즐겨먹을 수 있는 먹거리가 행사기간동안만 저렴한 가격으로 판매하고 있어 학생들도 부담 없이 즐길 수 있는 먹거리 장터였다. 볼거리, 먹을거리뿐만 아니라 지적 호기심을 자극하는 배울거리도 풍부해 외식업계에 종사하고 싶어하는 학생들도 꿈을 키우고, 성장할 수 있는 유익한 현장, 바로 푸드위크코리아다.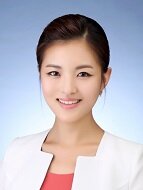 Contributor, Angela Kim
She is a food journalist of Digital Chosun Newspaper. In recent, she is working as a food director for restaurant business consulting. Also, she works as a member of Korea Tourism Organization's Korea food team and appears on various media in Korea.
음식전문기자 출신인 김유경은 현재 외식업 컨설팅 푸드 디렉터로 활동하고 있다. 또한, 한국관광공사 및 해외 문화원과 연계해 해외에서 한식홍보를 하고 있으며, TV, 라디오 등 요리관련 프로그램에도 출연 중이다.