0 Flares
Made with Flare

More Info

'>
0 Flares
×
Photos & Video by ZIPCY & NOTEFOLIO
If everyone draws like her, we aren't sure that ZIPCY's gorgeous illustration pieces were loved by many people like now. But also we can't deny that ZIPCY's unique & special illustration pieces give some esthetic satisfactions to many people with her own story telling in her pieces. CultureM Magazine releases a demonstration drawing video by colored pencils and a piece 'A girl of rock-chic style'.
누구나 쉽게 그릴 수 있었다면 집시 작가의 감각적인 일러스트레이션 작품이 지금처럼 많은 사랑을 받을 수 있었을까. 분명 집시 작가만의 이야기가 담긴 독특한 작품은 그녀의 작품을 이야기를 접하는 많은 사람들에게 분명 알 수 없는 심미적인 만족감을 주고 있다는 점에 대해서도 또한 쉽게 부인할 수 없을 것이다. 컬쳐엠매거진이 단편적인 작품소개를 벗어나 색연필로 작업한 시연 영상과 '락 시크 스타일의 소녀' 작품도 함께 공개한다.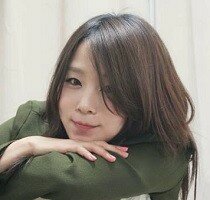 Contributor, ZIPCY
A wise hedonist, ZIPCY. She says she would like to be remembered as a wise hedonist who enjoys life and loved illustrating. As an Illustrator, she has been transforming her honest stories into painting for many different art fields.
작가 집시는 소설, 매거진 등 다양한 분야에서 본인의 솔직 담백한 이야기를 그림으로 표현하고 있는 생계형 일러스트레이터다.