0 Flares
Made with Flare

More Info

'>
0 Flares
×
Photos by Angela Kim
Busan is a charming city that is called San Francisco of Korea. It's the second biggest city after Seoul and houses the biggest port in the country. Its seafood market is a magical place where you can find all the freshest seafood and Gwangahn Bridge hosts the beautiful night view of the city that sparkles next to the ocean.
All of these resemble San Francisco. Its beautiful scenery has become backgrounds of many famous Korean movies and is a home to one of the biggest film festivals in Asia along with Tokyo and Hong Kong International Movie Festivals BIFF the Busan International Festival. Above all, the biggest reason for most of Koreans to visit Busan is food. Some people from Seoul jumps on KTX to Busan just to have certain Busan food for a day. Today I will guide you on how to enjoy the food and the city in a day like the locals do.
At 11am, Milmyeon: wheat noodle for 4,500 won
Milmyeon was mostly enjoyed by North Koreans who settled in Busan after running away from the north during the Korean War. The noodle reminded them of their traditional dish, Neangmyun the cold noodle. The noodle is supposed to be made with buckwheat('Mil' in Korean) however it was rather luxurious item during the war so they had to improvise with American flour that was distributed as part of food aid.
Nowadays the ingredient for noodle varies by each restaurant but usually they use mixture of wheat flour, sweet potato starch, potato starch and other flours in order to make firm and gummy texture. The broth is made from boiling cow leg bones, medicinal herbs and various vegetables. It is usually served cold with chunks of ice in it.
Since Busan is where the noodle is originated from, there are so many historical noodle restaurants in the city. Among them, I would like to recommend Namcheon Gaya Milmyeon. The place makes everything from the scratch from the noodle, sauce, broth as well as Mandu(Dumpling) and Kimchi. The locals go here like devoted fans as the price is reasonable and they are open Monday to Sunday except the traditional holidays. Foreigners who are not comfortable with Korean spicy food don't need to be afraid of the dish since they can adjust the spiciness. 
Namcheon Gaya MilMyeon – Address: 6-11 Namcheon-Dong, Suyoung-Gu, Busan / 7
At 2pm, Fresh Sashimi – 20,000 won per person for Seafood Course Meal
If you want to feel the fresh water of Busan with your entire body, you simply have to try their seafood fresh off of Busan Port. Most of the seafood in Seoul is supplied from Busan hence if you really want to try the freshest seafood then you must go to Busan. Seafood that is in season is so delicious that it doesn't even need to be cooked certain way or need sauce or side dishes to enhance the flavor. The dynamic Jagalchi Market is a good place to check out but I went to Sonkeun Halmaejib: the house of Grandma with big hands in Ghijang Eub to enjoy the seafood in a little quieter setting.
Seafood platter of Sonkeun Halmaejib is filled with daily caught 6 different seafood such as abalone, sea squirt, sea cucumber, spoon warm, live octopus and conch that is served with mussel soup and a home made Ssamjang(a dipping sauce) which is also to die for. Some of them have such stamina that keeps them moving even after being chopped when you touch it with chopsticks. While you enjoy the seafood, abalone porridge will be served in a hot pot.
There is so much abalone in it, every ladle scoop spills abalone over. The price is at 20.000 won per person and the portion of each plate explains the name of the restaurant. After the amazing meal, you can take a slow walk along Ghijang beach and watching seagulls as you digest everything. 
Sonkeun Halmaejib – Address: 191 Yeonwha 1 gil, Ghijang-Eup, Ghijang-gun, Busan / 9
At 5pm, Jobang Nakji and Nakgopsae at 6,500 won
There is a saying the long legged octopus: Nakji in Korean can resurrect a dead cow. Nakji is low on fat, high in protein, and rich in calcium and iron that it is called the perfect food. There is Moogyo-Dong Nakji in Seoul then there is "JoBang" Nakji in Busan. JoBang Nakji refers to the spicy pan-fried Nakji dish that became very popular in 1963.
These Nakji restaurants were located in front of textile manufacturing factory called 'Josun Bangjik' hence 'Jo' and 'Bang' were put together as a nickname. The dish became the signature dish of Busan when it was created for the workers from the textile factory as a side dish to go with their drinks.
The preparation of JoBang Nakji starts by layering onions and green onions at the bottom of the pot then top it with octopus. After that they pour seafood broth just enough to deepen all the ingredients then add red pepper powder, minced garlic and spice paste. The flavor of the broth is adjusted with red pepper powder and spice paste instead of red pepper paste so it has unique fresh and clear after taste.
Recently 'NakGobSae', which is mixing of Nakji, cow intestines, Gobchang in Korean and shrimps, Saewoo in Korean is quite popular. Mix NakGobSae with rice and a bit of broth in a wide bowl to truly enjoy the dish. The leftovers broth and then some in the pot can be finished with ramen as well.
JoBang Nakji Youngdo Branch – Address:100 Jeolyoung-Ro, Youngdo-Gu, Busan /
At 9pm, Grilled Seashells – A platter of seashells for 2 or 3 peoples at 40,000 won
You can't talk about Busan without talking about grilled seashell. I know some of you skeptics would say "how much delicious can seashell be?!" but I can promise you that Busan seashells are different. To start off, seashells are as big as a palm of human hand and once it is topped with mozzarella, butter, onion and red pepper paste then grilled them on coal briquette.
You can smell mozzarella melting with butter then you can take your bite of firm juicy seashell with melting cheese on top. The taste is incomparable! Razor shells are also popular for its taste as well as its size. It can get as big as an arm; it needs to be cut in to pieces with scissors. The recipe is pretty simple for razor shell: top it with butter then enjoy the addictively firm and juicy shell meat with spice paste.
Haeundae Mipo KKeutjib – Address: 77 Dalmajee-gil 62 Haeundae-Gu Busan / 1
At 11pm, Millak Raw Fish Market – starting with 5,000won for a set of table
The last of the day's course. At 11 pm and you might think 'where else can we go other than drinking?' but please don't forget that there is Millak Raw Fish Market waiting for you. The locals call it "Millak Sashimi Center". Officially the market is open at 6 am then closes at 11pm but there is usually a few restaurants that are for night watch duty, which then are open till 2am.
What is attractive about this place is that each fisherman is running his own stall and there are about 195 stalls where we can buy all freshly caught seafood at a very low price. The ages of fisherman are between 30 and 70. Take your time strolling through the market and pack fish and other seafood you want to go then go and have a sit at a Pojangmacha AKA the orange tent with 5,000 won for a set of table per person to enjoy your seafood.
The fisherman usually packs soy sauce, horseradish, red pepper paste with vinegar, chopsticks and everything else you need, so if the weather is good, you can just sit by the water and taste the fish as you listen to wave brushing off the beach.
Millak Raw Fish Market – Address: 60 Gwangan Haebyun-Ro 312 gil, Sooyoung-Gu, Busan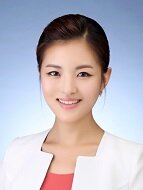 Contributor, Angela Kim
She is a food journalist of Digital Chosun Newspaper. In recent, she is working as a food director for restaurant business consulting. Also, she works as a member of Korea Tourism Organization's Korea food team and appears on various media in Korea.
음식전문기자 출신인 김유경은 현재 외식업 컨설팅 푸드 디렉터로 활동하고 있다. 또한, 한국관광공사 및 해외 문화원과 연계해 해외에서 한식홍보를 하고 있으며, TV, 라디오 등 요리관련 프로그램에도 출연 중이다.