0 Flares
Made with Flare

More Info

'>
0 Flares
×

Photos by Cho Hye Won
The Pohang Jukdo Market first started as a small gathering of local vendors who sold their wares at the large fields of reeds in Pohang inner harbor. Now over five decades later, the market has become one of the largest traditional markets in the Gyeongsangbuk-do area. Wake up the dawn, Pohang Jukdo Market. That is a real place where we can feel the soul of life.

Along with Pohang Jukdo Market, there are many Jukdo fish Market. As the largest open-run market in the east, the seafood wholesale market is made up 200 raw fish stores, offering the area's best catches. It'd be nice if we find fresh fish market, but that's not what Pohang Jukdo Market is about. We can find aricultural products, fruits and vegetable, miscellaneous goods, groceries etc. Pohang Jukdo Market is a so-called the perfect traditional market in Korea. Especially, many peoples go to Pohang Jukdo Market for tasting Gwamegi, a local specialty if the Pohang area. In wintertime, Pohang's Gwamegi is at their brilliant best.

약 4만5000평 부지에 250여개 점포가 입지한 동해안 최대 규모의 전통시장, 포항 죽도시장. 아침을 깨우는 죽도시장의 모습은 무척이나 역동적이다. 복잡한 중간 상인들의 수신호를 시작으로 시시각각 최종 행선지를 달리하는 모든 것들을 떠나 보내는 상인들은 또 한번 분주하게 아침을 준비한다. 역시 시장은 단순한 매매의 장소가 아닌, 사람이 모여 시선을 나누고 마음을 주고 받는 공간임에 틀림없다.

죽도시장을 모르는 사람들이라면 바닷가 근처라고 해서 단지 해산물이 전부라고 생각할지도 모르겠다. 하지만 모르시는 말씀. 죽도시장은 농산물, 청과물, 잡화, 식료품까지, 소위 우리가 알고 있는 전형적인 전통시장의 모습을 온전히 갖추고 있다. 12월의 포항에서 놓칠 수 없는 과메기이다. 꽁치의 내장을 제거해 덕장에서 사흘 정도 말려낸 과메기는 매년 12월 추위가 절정을 달할 때, 그 맛 또한 최고조에 오른다.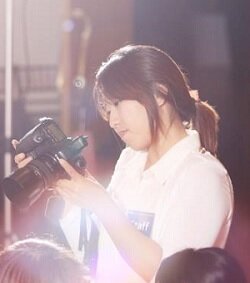 Contributor, Cho Hye Won
She  is a professional travel photographer of quarterly magazine <rove> which it introduce the beauty of Korea.  For expressing hidden beauty in Korea while she crisscrossed the entire country.
조혜원은 한국의 미를 담아내고 있는 계간지의 <로브>의  포토그래퍼로 활동하고 있다. 한국의 숨어있는 아름다움을 전부 찾아내는 그날 까지, 그녀는 오늘도 여전히 출장 중이다.