0 Flares
Made with Flare

More Info

'>
0 Flares
×
Photos by Cho Hye Won
When I arrive at Gunsan terminal, time stops at that very moment. It seems I feel that massive silence squatted on the whole city. Gunsan is the best city for just walking like I live there from long ago. It is fact that there are so many spectacles in Gusan. Some Japanese style old houses in Shinheungdong, the famous tour place 'Chowon photo studio', the Korea traditional guest house 'Gowoodang', the oldest bakery in Korea 'Leesungdang', the old Gunsan Customs are gathered in 20 minutes except Gunsan railroad town.
In fact, Gunsan is very deeply related to rice. Because, Gunsan is the trading center of Honam plain, and plays a role as a gate & bridge, Historicaly, there were invasion of the Japanese invaders were frequent. Also Gunsan port had used as the center of exploitation by Japanese. Although Gunsan has many historical scars as the city of Korea, Gunsan has the limelight as the city of tour and history.
군산 터미널에 내리는 순간 시간이 멈춘다. 커다란 고요가 도시 전체에 웅크리고 있는 느낌이다. 그저 조용히, 오랫동안 그 곳에 있었던 것처럼 잔잔히 걷기만 해도 좋은 곳. 군산은 걸어서도 충분히 둘러볼 만한 곳이다. 철길마을만 조금 떨어져 있고 신흥동 일본식 가옥, 초원 사진관, 고우당, 이성당, 구 군산세관 등 대부분의 볼거리들은 반경 20분 거리 안에 모여 있다.
역사적으로 군산은 쌀과 연관이 깊은 도시다. 호남평야의 쌀 집산지이자 출입구기 때문에 예로부터 왜적의 침입이 많았다. 군산항은 일제 강점기에 우리 쌀을 가져가고 일본 공업 제품을 유입하는 이중 수탈의 창구로 개항했다. 그렇게 군산은 수탈의 역사라는 씻을 수 없는 상처를 지니고 있지만 지금은 새만금을 비롯해 고군산군도의 해수욕장 등 대한민국 최고의 관광 도시이자 역사의 도시로 거듭났다.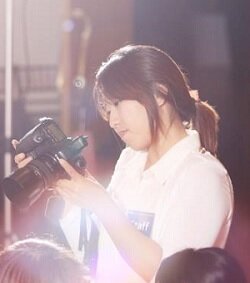 Contributor, Cho Hye Won
She  is a professional travel photographer of quarterly magazine <rove> which it introduce the beauty of Korea.  For expressing hidden beauty in Korea while she crisscrossed the entire country.
조혜원은 숨어있는 한국의 멋을 담아내는 계간지 <로브>의  포토그래퍼로 활동하고 있다. 숨어있는 한국의 멋을 전부 찾아내는 그날 까지, 오늘도 그녀는 여전히 출장 중이다.