0 Flares
Made with Flare

More Info

'>
0 Flares
×
Image by Hong Il Hwa 
It's surprisingly simply, Be true to yourself
There is unimaginable amount of pressure to do and act what one wishes to do or act. The life style may earn a lot of envy, but most of the time it is just as tough to keep up with the lifestyle. When I start painting something, I start with desire to do something new and free. I start with style I have wanted to try however the result usually falls into my usual style. Sometimes people around me who has seen the progress of my painting advise me to stop and not go further, which would make me lose my direction with the painting as soon as I hear. Then again it's my personality so I listen and stop then move on to other paintings.
After a few years, I might add more paint over the painting or finally put my signature on long after its due. This kind of painting becomes very meaningful and communicates with me because I have to spend a long time staring at the painting to earn the answer from it to know whether the painting is complete or not since the first sketch or first layer of paint has been done a few years back.
My university professor once said it is just as important for an artist to know when to stop, as he should know how to paint. It is a chance for a painting to breathe. Though I paint everyday, sometimes I can feel such perfection with certain stroke. Then I hesitate. Should I continue or not? I have had my times of regrets where I would get greedy and paint further after such perfection then the result would failed me. It is hard trick to know when to stop. You think I should know better by now but I still hesitate at the moment and struggle with my own greed.
One of my favorite artists is Egon Schiele. I can't forget how body shivered when I saw his work for the first time. He is an exemplary artist on how he found self-control within freeing himself. I envy his courage to do what he wishes to do without fear more than his genuine talent. But who knows? Perhaps he also had many moments of hesitation just like I did.
One of the most memorable moments in my university in France was when my professor asked me to say 'No' out of the blue, so I accepted and said "Yes" and he asked me to just pronounce 'No' so I finally said "No" That was when he said he could let me graduate finally. Haven't I ever said 'No' the word I truly want to say sometimes. I became more confident with what I want to say since then. When someone asks me why I did something this way, I wish I could be true to myself and say "Because I wanted to" simply. By a Korean artist Hong Il Hwa
스스로에게 솔직해지세요
마음대로 살고 하고 싶은 행동한다는 것은 상상 이상으로 중압감이 크다. 원하는 것을 하고 산다는 것에 대한 부러움을 많이 사기도 하지만 원하는 것을 유지한다는 자체가 참으로 버거울 때가 많이 있다. 그림을 첫 시작할 때는 자유로운 시도를 해본다. 내가 해보고 싶었던 스타일로 시작을 해보지만 결과물은 항상 비슷하게 나온다. 가끔 주변에서 그림 그리는 중간 과정을 보고 이대로가 좋으니 더 그리지 말라고 조언을 해주곤 한다. 그러면 그 소리를 듣는 순간부터 방향을 상실해 버린다. 성격 탓인지 그 상태로 그림을 놔두고 다른 그림을 시작한다.
그리고 몇 년이 지나 다시 그 위에 덧칠을 하거나 아님 뒤늦게 그림 뒤에 서명을 하곤 한다. 이그림은 내게 많은 의미를 주고 대화를 나누는 그림이다. 첫 스케치와 기본색만 칠하고 몇 년이 지난 후에 내 스스로 완성된 그림이라고 규정하고 생각이 많아질 때 오래 동안 쳐다보고 다시 답을 주는 그림이다.
대학교 교수님께서 작가를 하다 보면 그리는 것도 중요하지만 멈춰야 할 시기를 잘 알아야 한다고 하셨다. 그래야 그림이 숨을 쉰다고. 늘 하는 붓질이지만 가끔 너무 좋은 터치가 나오곤 한다. 그럼 그 순간 망설여진다. 더해 말아? 그리고 좀 더 욕심을 부려서 덧칠을 하면 더 좋은 결과를 얻어낼 수 있을꺼야 하는 생각에 더 진행 했다가 후회하는 순간이 너무 많아 그 수를 헤아리기 어려울 지경이다. 그걸 알면서도 매번 똑같은 순간이 오면 망설이게 되고 과욕을 부리게 된다.
내가 제일 좋아하는 작가 중에 한 사람이 '에곤 쉴레'다. 처음으로 그의 전시를 봤을 때 그 전율을 잊을 수 가 없다. 그리고 자유분방함 속에 드러나는 절제를 가장 잘 느끼게 해주는 작가이다. 그의 천재성보다도 하고 싶은 것을 세상에 대한 두려움 없이 해낸 듯 한 용기가 부럽다. 어쩌면 그 또한 망설였던 순간이 많았을지도 모르지만.
프랑스에서 한 교수님께서 내게 느닷없이 네가 말하는 'NO'를 듣고 싶은데 해줄 수 있냐고 해서 'YES'라고 했더니 그러니깐 그냥 'NO'라고만 발음만이라도 해달라고 하셔서 'NO'라 말했더니 이제 졸업해도 되겠다고 해주셨던 말이 내가 겪은 학교생활 중에서 가장 기억에 남는 말이다. '아니요'라고 내 속을 얘기하고 살았던 적이 이토록 없었던가? 이순간 이후로 내가 하고 싶은 의사표현의 자신감을 얻게 됐다. 누군가 왜 이렇게 했냐고 물어봤을 때, 그냥 '하고 싶어서' 라고 당당하게 말하고 싶은 솔직함을 가지고 싶다. – 홍일화 작가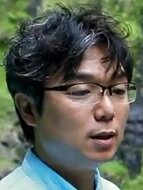 Contributor, Hong Il Hwa 
A Korean artist, Hong Il Hwa is a member of the Korean Modern Contemporary Printmakers Association, and a member of SONAMU artist association in Paris. He was attracted by public when he won the Chunghyun Mecenat young artist award in 2008.
홍일화 작가는 한국 현대판화가 협회 회원이자 재불 소나무 작가 협회 회원이다. 2008년에는 정헌메세나 재유럽 청년작가상을 수상 등 다양한 대회에서 예술성을 인정받았으며 현재 파리와 서울을 중심으로 작품 활동 중이다.