0 Flares
Made with Flare

More Info

'>
0 Flares
×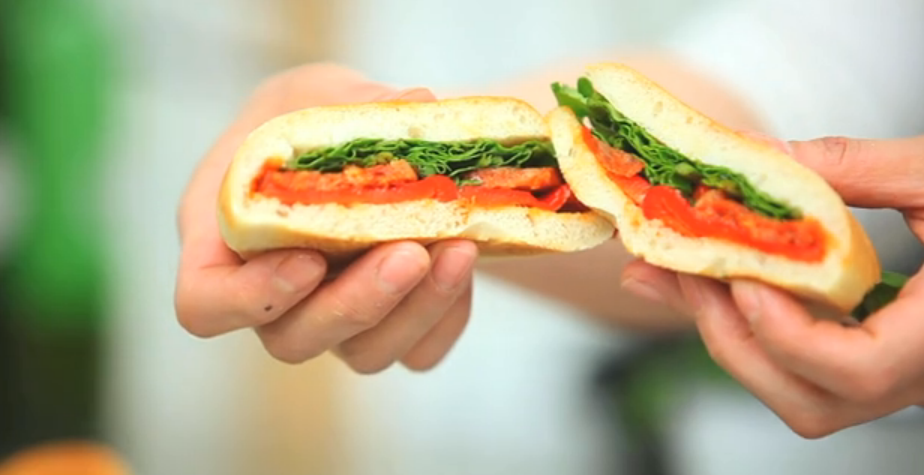 By Julie Han
Here, we have found the perfect spot to enjoy a brunch menu, serving sweet desserts that feature food like fresh, wholesome, organic bread and cake. I was momentarily under the illusion of being in London as CultureM visited 'Kitchen Garden' to share its story.
The new traditional Londoners' home-cooking restaurant, 'Kitchen Garden', which retains the charm and atmosphere of its origins is located down the alley next to the Andre Kim designer shop in Sinsa area. Kitchen Garden offers all the best home-cooked meals.
Along with the wonderful aroma of freshly baked bread and the exquisite tastes of specially selected ingredients, you can also try the Guinness Cake (which contains a little bit of Guinness) when you order the roast chicken, the dish they particularly recommend.
I was excited when I received the confirmation email, as I predicted it would be a 'sweet' interview. The name of the restaurant 'Kitchen Garden' originally means aa part of a garden in which vegetables, herbs, and fruits are grown. I had wanted to come to this restaurant for a long time and I was intrigued when learning the roots of its name. When I arrived, the place was overflowing with the look of sweet pastry along with fresh salads. I was lucky to experience the Guinness Cake last night as well. This was not merely your regular dessert at your regular restaurant. Furthermore, I was absolutely charmed by the cozy interior oozing London from every corner.
I may be over-expressing because I got a free cake out of the place, yes. But on top of that, the atmosphere of the seating makes for a lovely interview and dining, perfect for romance or for outing with friends and family. This place creates a rural and homey, yet luxurious environment.
Not only was it a tranquil atmosphere but the London-ish mood allows customers to feel totally at home as if in London, designed by both Kyouhoon Lee the fashion designer of Central St. Martin and the chef, Seo-Jun Kim from 'le cordon bleu' from London.
The food not only distinguishes and represents a culture, but can also reflect one's personality, lifestyle, and socio-economic status. Kitchen Garden is family-run and includes three experienced chefs in their respective fields. With that being said, the boss of the Kitchen Garden, Kyouhoon Lee is from Central Saint Martin's, London, which is one of the most prestigious universities in the world. They improved and sharpened their skills at Hotel Ritz (London) and Hotel Berkeley (Knightbridge, London) as head chef in the kitchen of each hotel. Even with their impressive and illustrious career, however, Mr. Lee, the head of Kitchen Garden was modest by nature as he stated: "I didn't want everyone to know of our career in England. People should be open-minded and refrain from judgements especially when it regards food. Since we offer everyday food like bread and salad rather than the luxurious or exquisite cuisine, I hope people will visit here and judge without any preconceived notions."
Even though this place makes for a rural and homey environment, I could still feel an epicurean style depicted within his modesty. Yes, it's true. They say true love knows no age, race, miles, yeast, or cake.
London is made up of every kind of culture, nationality, and custom. Because London is mainly composed of immigrants and descendants of immigrants, there is no real "London cuisine"— only Americanized cuisine and a multitude of cuisines taken from various cultures. The diversity that makes up England's cuisine is as varied as the diversity that makes up London. People love to eat and experience the vast array of food in this city.
"England has opened to other cultures without an inferiority complex. It is a striking contrast to that of France and Italy that formidably values tradition. Sometimes being too culturally prideful can disturb the food infusion. Hence, France and Italy's food society is relatively closed, whereas that of England is open and hospitable to food and other cultures. Reinterpretation of food from a young and modern viewpoint with various ingredients and recipes based on the way of the traditional cooking style is our so-called London food. Speaking very generally, the recipe of London is to make the most of raw materials," he answered when asked to define of London-style food.
After chatting with the owners and getting a little background information on how the store was established, I settled in with some hot tea and plenty of desserts at the little London within Seoul. Kitchen Garden defines day-to-day lives with their austere homemade food and allows people to experience the greatest pleasures. Traditional homemade food is approachable and even wholesome. Experience great happiness through some humble food during your everyday lives! Kitchen Garden offers all the best home-cooked meals your family and friends love without the hassle.