0 Flares
Made with Flare

More Info

'>
0 Flares
×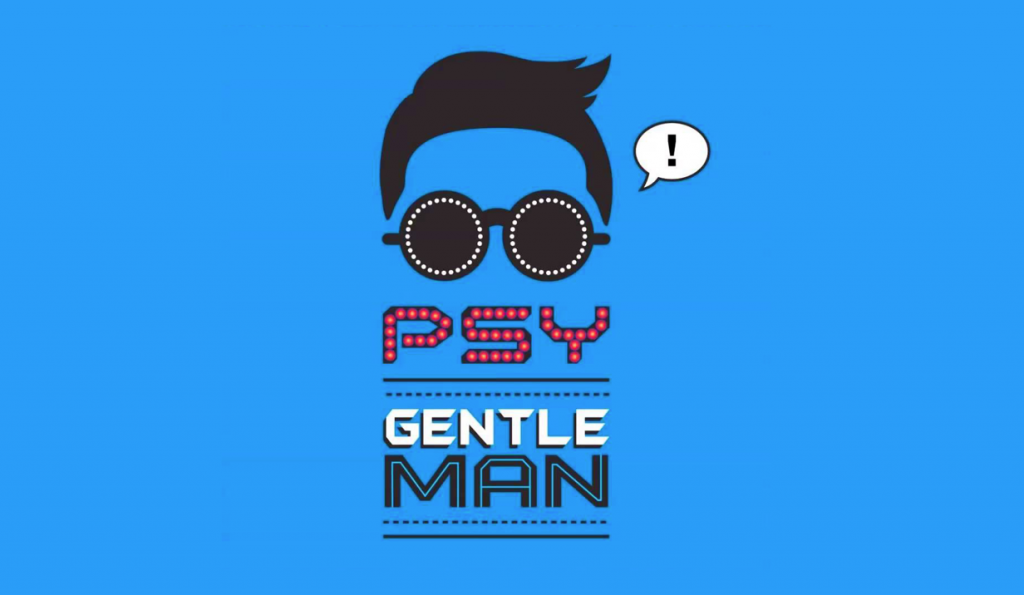 By John Glynn
In a mere 24 hours, it racked up roughly 20 million hits, pulverizing the previous record for single-day views of 8 million, set by teenage sensation Justin Bieber's Boyfriend video.
The viewer is introduced to PSY, pimped out, wearing his signature sunglasses, dancing at a range of locations in and around Seoul, from high-end clothing stores to a swanky swimming pool. Yes, you got it, I am of course talking about the epic video for Gangnam Style, and in particular PSY's unmistakeable horse-riding dance, the rather simple exercise that pushed him to global stardom.
A comical look at the luxury lifestyle of Seoul's upscale Gangnam district, it has become the most-viewed YouTube video of all time, with well over 1.5 billion views since it debuted almost 10 months ago Seriously, how can anyone be expected to follow 1.5 billion YouTube hits, PSY included?
Outside of Korea, the 35 year old now faces exactly the same problem once faced by the makers of the Macarena and LMFAO, the architects of Party Rock. It's difficult to make a novelty record that really captures the imagination of the public, but it's considerably harder to follow it up. If your accomplishments are measured by novelty, what do you do when the novelty's worn off? After the unparalleled success of Gangnam Style and its phenomenal global impact, the chubby rapper/singer/"dance-extraordinaire" has recently released Gentleman.
Undoubtedly, the beat is certain to make it a dance-floor hit this summer. However, one cannot argue this fact, it is definitely missing that humorous social commentary and self-deprecating humor that made PSY's debut hit so popular. Barely seven hours online, it racked up more than 250,000 views, so maybe he is on course to smash his previous YouTube record. Sadly, in addition to online views, it's also racking up plenty of unenthusiastic reviews, and PSY recognizes he's fighting an uphill battle."Many expressed disappointment, saying I made too many calculations and I should have remade some of the songs I did in the past. But this is the best song, best work and the best choice I could possibly do," PSY told South Korean interviewers.
However, the song certainly has an element of fun, that is if you can stand the beat of cheesy electro-pop music. Indisputably catchy, it is definitely a stronger song than its predecessor. Its upbeat tempo and looping keyboard melody will have you swinging your hips and nodding your head for almost 4 minutes. The video is pretty decent — showing PSY as an insensitive boyfriend, a man who loves to pull chairs out for his date, only to let them fall flat on their backside — charming.
That handsome devil with the bowl haircut in the yellow suit is back, and PSY's stage presence is as solid as ever. He's even thrown us Western folks a generous helping of English lyrics. Yet, sadly, PSY is not breaking any new ground with Gentleman. While it doesn't exactly fall into the usual novelty-single-follow-up trap of sounding like its forerunner, Gentleman does sound like a pretty standard-issue pop-dance single: rave-alicious synthesisers, a thumping house beat, lyrics about making you palpitate and how a certain girl is "so freakin' sexy".
With that being said, on the evidence of Gangnam Style, Gentleman may yet turn out to be some sort of parody on dishonesty and corruption among South Korea's industrial tycoons. I must say this; the nail in the coffin for me is when Psy picks his bum. Come on, nobody needs to see that, not even the North Korean leader.