0 Flares
Made with Flare

More Info

'>
0 Flares
×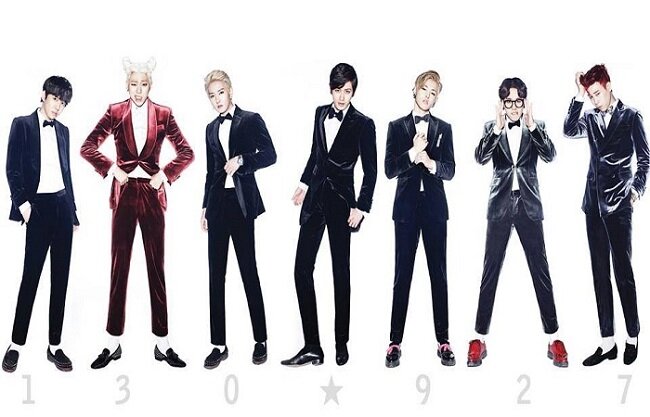 Photos by Seven Seasons
Korean Blockbuster boy group, Block B is back with their new song, "Jackpot" in 10 months. They released the mini album, 'Very good' in December, 2013. This album, "Jackpot" is a kind of electronic swing which it is a big change of Block B. Because, they are specialize group for Hiphop after debuted. And the video for the album's title track, "Jackpot," has released while the album itself is scheduled to be released April 17. "Jackpot" MV showing the group chasing a girl through an abandoned amusement park. Especially, Kim Sae Ron was played in this MV as a role of Alice who is a famous Korean child actress.
Block B is a South Korean boy group from Korean entertainment company, 'Seven Seasons'. The group consists of seven members: Zico(Woo Jiho), Lee Taeil, B-Bomb(Lee Minhyuk), Ahn Jaehyo, U-Kwon(Kim Yukwon), Park Kyung, and P.O(Pyo Jihoon). The members of Block B have dancing, rapping, composing, and singing experience. Block B is short for the term Blockbuster. The group has its roots in hip hop but has branched out into different genres.
가요계의 악동, 블락비가 신곡 '잭팟'의 뮤직비디오를 공개했다. 지난해 10월 미니앨범 'very good' 이후 6개월 만에 발표한 '잭팟'은 힙합에서 '일렉 스윙'으로 색다른 장르로 돌아왔다. 특히 이상한 나라의 콘셉트로 공개된 뮤직비디오에는 아역 배우 김새론이 출연해 블락비 멤버들과 색다른 케미를 선보였다. 한편 블락비의 '잭팟'은 17일 자정, 각종 온라인 음원 사이트를 비롯 오프라인 음반매장을 통해 공개된다.